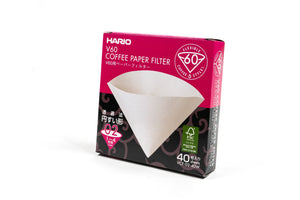 Hario V60 paper filters for your V60 brewers, these are the filters packages in paper boxes and manufactured in Japan. 
In our experience these filters have been superior to the one packaged in plastic wraps, they clog less allowing you to grind finer and get higher extractions in your V60s.
Available in both 01 and 02 sizes, for 1 or 2 cups per brew.